Richard Dixon has made his living as a fine artist since 1975, beginning in Edmonton and expanding exhibitions to the USA, Europe, and Japan while simultaneously acquiring ownership of gallery and art publishing companies during the period 1976-1986.
In 1987, Richard's work "The Canadian Spirit Series" was chosen as the official gift presentation of the 1988 Olympic Winter Games, which created a global market in 67 countries for his work and that of his companies.Both gallery and publishing enterprises operated on a global scale until 1996 when Richard divested himself of their ownership so as to concentrate fully upon creating art and art projects related to the history, culture, mythology and landscape of western Canada.He subsequently created and exhibited his artwork in Canada, the USA, Europe, Japan and the United Kingdom with specific collectors worldwide.
Richard's primary focus for a number of years was upon the creation of a series of works which collectively tell a story of the fur trade era of Western Canada along with the earlier native occupation and later settlement years. These series were selectively presented at various locations in North America, Europe and the UK.
In addition to the historical works, the landscape paintings have been exhibited and sold commercially in the same areas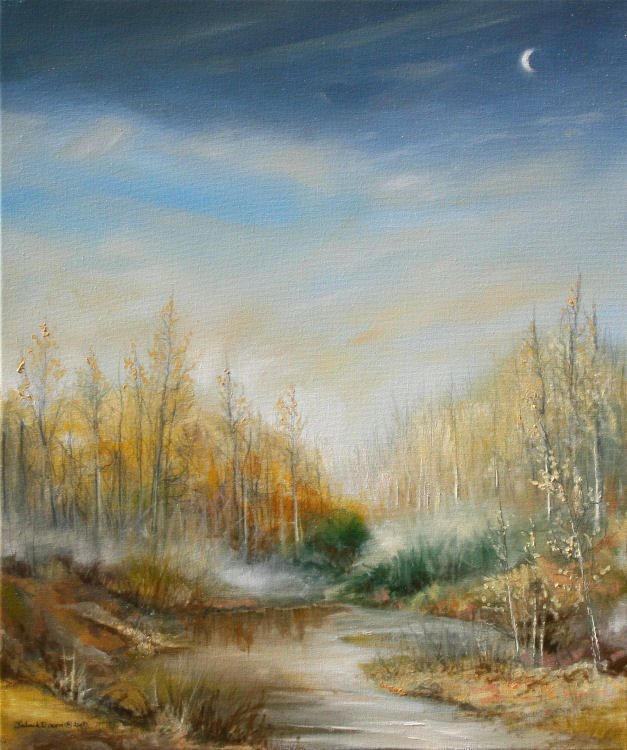 Due to the practice of commercial theft of artist's images from the internet, this site is intentionally restricted to presenting only low resolution images,a basic description of the artist's works, ongoing projects and biographical data. For more specific information on the artist's career, current international projects and dealership enquiries please contact the artist directly by e-mailing dixontrades@hotmail.com Purchasers of art from galleries or agents should also verify the authenticity of the works with the artist, a service which is free and will protect them from work sold as Richard Dixon's but are not, such works having recently surfaced in Arizona, New Mexico and North Carolina.